Fostering Classroom Community via 'The Special Person' Interview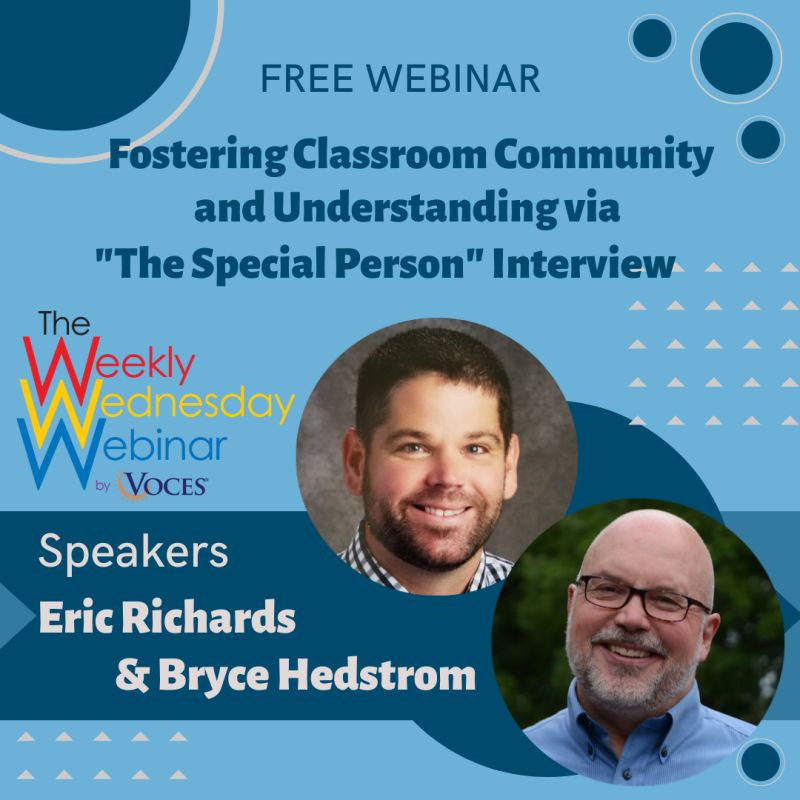 Fostering Classroom Community via 'The Special Person' Interview
I teamed up with Bryce Hedstrom (brycehedstrom.com) at the Voces Digital "Weekly Wednesday Webinar" to give a presentation entitled: Fostering Classroom Community and Understanding via 'The Special Person' Interview.
Link to the video recording: here
Link to my presentation: here
I really enjoy the activities presented in this webinar. They are great ideas how to engage students throughout the year and build community in your classroom.
First, Bryce shows you how to foster respect and interest among the class, while students learn the language in a relaxed social context. I then give you some ideas on how to vary "The Special Person" interview and continue getting repetition in the target language and further building community in the classroom.
Link to more information about the Special Person interview on Bryce's website: here
Please share your thoughts and own experiences regarding the "Special Person Interview". And also share any of your own variations that you have done! It would be great to hear them!
Mach's gut!
P.S. Please pass this post along, if you know of any educators, who may find this helpful! Thank you!