The Document – Now Available!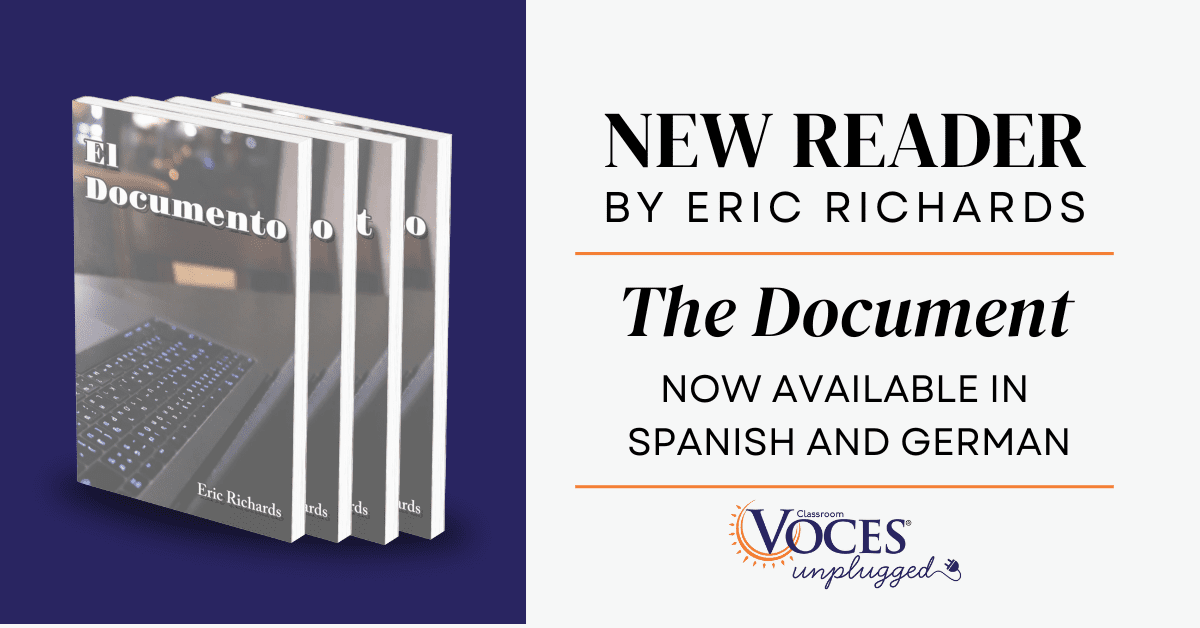 The Document – Now Available!
September 17, 2023
|
|
Books
Exciting news! My new Level 1 / A1 reader is now available at Voces Digital – both in Spanish and German!
Check it out here: "El documento" / "Das Dokument"
About The Document:
Enrique's encounter with his cousin Karla at a café takes an unexpected turn when he discovers a mysterious flash drive under the table. Believing it belongs to Karla, he returns it, setting off a chain of events neither of them could have foreseen. As Karla delves into the flash drive's contents, she uncovers an encrypted document that holds a dangerous secret. Little do they know, a relentless man is hot on their trail, determined to recover the flash drive at any cost.
This reader is accompanied by comprehension questions that are designed to engage and challenge your students while enhancing their language skills. It's not just a story; it's an immersive experience that will leave them eagerly flipping pages to uncover the thrilling conclusion!
Level 1 / A1
Total Words: 2,700
Unique Words: 100
Glossary: Yes
Comprehension Questions: Yes