Game of Quotes: A Free-Reading Game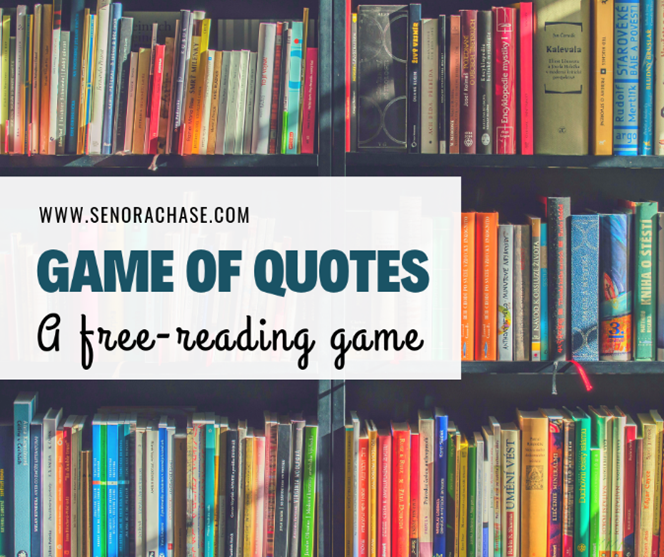 Game of Quotes: A Free-Reading Game
Sometimes you come across an activity that you just have to share; it is too good not to! And Game of Quotes: A Free-Reading Game is one such activity.
This activity was shared with me by my colleague, Cathleen Weigelt-Ferguson. I am so happy that she passed this along. It has been hit in my classroom and it has really energized our free-reading time. It is so much fun; we always find ourselves laughing. My students always ask to play it.
The teacher in me loves it, because my students are engaged and focus on their books looking for the perfect line. They are also getting repetition through reading, by going back, re-reading (and re-reading) with intent! Plus, not only are they getting input from reading, but they are also getting oral input as you work through the activity.
So, how do you play it?
Check it out here: https://senorachase.com/2019/01/19/game-of-quotes-a-free-reading-game/ 
It is available in:
German
Spanish
French
Latin
Portuguese
Italian
Note: I did not come up with this activity. Credit is given to the appropriate persons in the above hyperlinked post.
Enjoy! Pass it along! And please let me know how it goes in your classroom!
Mach's gut!