Post Conference Reflection – FLAM Conference 2022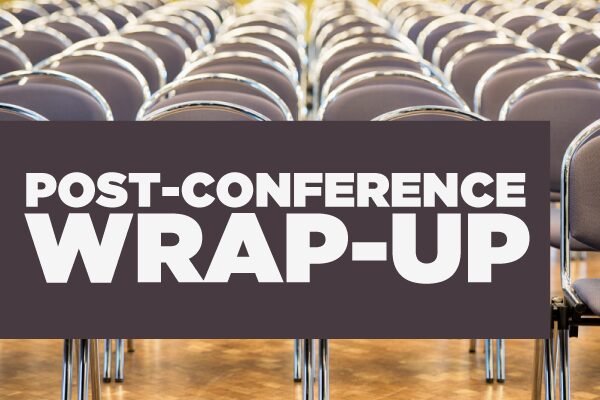 Post Conference Reflection – FLAM Conference 2022
The 2022 FLAM (Foreign Language Association of Missouri) Conference recently ended. After a bit of time to reflect on the conference, I wanted to share some thoughts and resources.
First, it was a fantastic conference. From the presenters, keynote speaker, facilities, social events, food and overall "flow" and logistics of it, the conference was great. I'd first like to give a big shout and a big thank you to all those involved in the conference, especially the FLAM Board. None of this would have been possible without them. Thank you to those involved for your hard work and dedication. Thank you also to the attendees. Without you and your participation, the conference doesn't happen.
Secondly, I would like to say how great it was to be back in-person after a couple of years of being virtual. It was wonderful to see familiar faces and catch up with colleagues. It was also nice to meet and connect with new educators.
I would also like to comment on the keynote address and Akash Patel. The keynote address was simply invigorating. It not only showed how many good things are happening around the world, but it also showed you how the dedication and energy of one person can truly bring about broad positive change. I hope that others will have the privilege of seeing Akash and hearing him speak. Regarding Akash, I must also say how impressed I am with him as a person. His accomplishments are stunning, and his experiences are second-to-none. And despite his world-class resume and celebrity, he is incredibly kind, humble, and personable. Throughout the conference, he made every effort to make himself available and talk to attendees, listen to them, share in their stories and lift them up. The world is a better place thanks to Akash. (And if you ever get the opportunity to meet him or see him speak, do not pass it up!)
Lastly, I would like to wholeheartedly thank all the presenters, especially Pat Brown. There were so many talented presenters and educators at this conference. It was incredibly hard to choose between sessions, but I can honestly say that I learned something and grew from each session that I attended. I should also mention here that I heard the same sentiment from so many other attendees as well. Thank you again to all the presenters for sharing your knowledge and talents! Awesome job!
Speaking of presentations, here is a link to the presentations and presenter resources:
https://drive.google.com/drive/folders/1dGClJKCAK-N21_9O5HtKY5d4yw9xg3zo
If you could not make it to the conference, need to go back over a presentation, or wish to contact a presenter, you can find those resources here. I hope it helps!
Here is the link to program, if you would like to read about the sessions again.
https://www.flamnet.org/general-3

To wrap it up, it was a great opportunity for professional growth and to (re)connect with colleagues; I am grateful that I had the opportunity to be part of it. Thank you again to everyone involved in making it happen. Thank you also to all the attendees! I'm already looking forward to the next one!
Mach's gut!